Thank You, Says Mayor Moore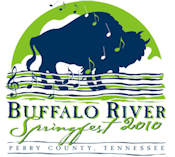 The City of Lobelville would like to thank the players, coaches, parents and supporters of the girl's softball teams from Wayne County High School, Lewis County High School, Mt. Pleasant High School, East Hickman County High School, McEwen High School, and our own Perry County High School for making our 2010 Buffalo River Springfest tournament a great success.
We would like to especially express our gratitude to our financial sponsors Pepsi and Bank of Perry County for actually making the tournament possible.
Additionally, the City of Lobelville would like to personally thank Ransom Lane & Pepsi, Sandra Warren & Bates Insurance, Angela Lascelle & Jessica's Cupcakes, George's Bar-B-Que, Main Street Texaco Mart and Sonic Drive-In for their generous donations of time, food and beverages all together utilized to feed over 150 players, coaches, managers, scorekeepers, umpires, volunteers, law enforcement/EMT ambulance personnel and celebrity news media "guest" PA announcers during our two-day tournament.
We would like to thank the musicians and entertainers, the Perry County Express Trolley drivers and the City of Lobelville personnel who went way above board, to make all of our out-of-town visitors feel welcome!
And lastly, a very special "animal-tastic" thank you to the Tennessee Titans' NFL Award-winning raccoon mascot T-RAC, for coming to the 2010 Buffalo River Springfest, and spending time and fun with every team during our tournament!
Sincerely,
Robby Moore,
Mayor, City of Lobelville